LCL Shipment
This email address is being protected from spambots. You need JavaScript enabled to view it.
LCL Shipment
We ship in overseas crates up to approximately 10 cubic meters.
The minimum volume is 1 cubic meter.
Our crates are custom-built.
In our opinion liftvans are less suitable because of their standardized measurements.
Furthermore, they are heavy and thus difficult to handle when fully loaded.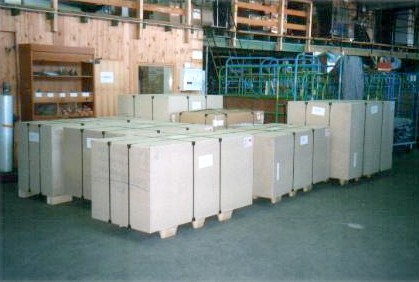 The costs for lcl shipments depend essentially on the volume.
For smaller consignments, a few cubic meters or less, airfreight can be an appropriate alternative.